Sea Organs in Zadar – Things to see in Zadar
Published: November 18th, 2018
The sea organ in Zadar, Croatia are unique architectural achievement and interesting and original idea of blending architecture and music.
In contrast to regular organ powered by bellows and air pumps, Croatia sea organs in Zadar are driven by forces of the sea respectively Adriatic sea waves and ebb tides.
Sea organs are located on west side of the seaside promenade or Riva as it is called by local people right next to another Zadar attraction – "Salutation to the sun".
Croatian sea organs were created as part of a much architectural grip procedure, reconstruction of Zadar sea promenade which was in which was in poor condition.
Leading thought was to make this representative part of Zadar more attractive to its visitors as well as local population.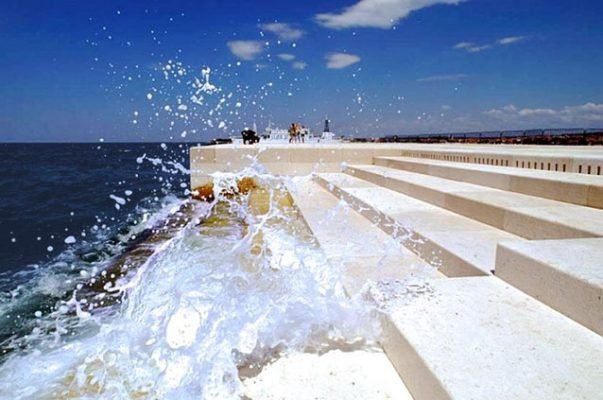 The project was officially completed April 15-th, 2005 and and this piece of art is signed by Zadar´s architect Nikola Basic along with organ studio "Heferer" which given the calculations for pipes and Ivica Stamac acousticians and musician who decided for selection of tones and accords based on Klapa music, old traditional music typical for the Dalmatian regions.
In May of 2006, the architect Nikola Basic has been awarded for the Sea Organ project in Zadar with European Prize for Urban Public Space.
Sea organs in Zadar – How it works ?
Zadar Sea Organs or "Morske Orgulje" representing excellent collaboration between humanity and nature elements.
This Zadar attraction is 75 meters long and it consist seven large marble steps at seven different levels permeated by 35 pipes made of stainless steel.
At the bottom of each level you will notice a small holes which are directly exposed to waves and tides and using energy of Adriatic and wind to create a certain pressure in the pipes.
Each of the 35 tubes are of different length and diameters and has a differently tuned built-in labiums that under the pressure in pipes created by the power of sea and wind produces sound which most of visitors describing it as hypnotizing and amazingly harmonious.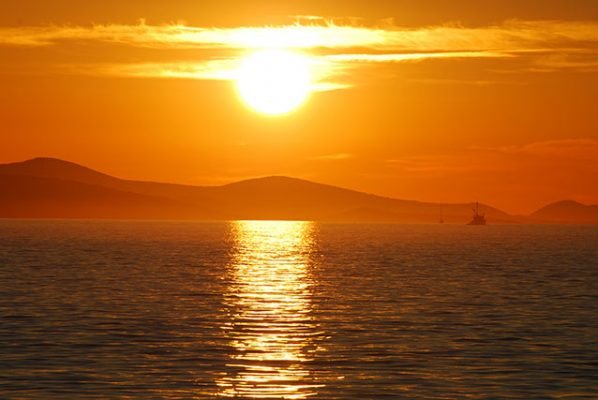 Sea organ in Zadar are perfect vacation spot on Zadar seaside promenade in evening hours to watch sunset over the nearby island of Ugljan complemented by sounds of Sea Organ.
In order to hear what they sound like, check out the video below.