Konavle – Things to do & places to visit
Published: February 19th, 2020
Konavle is the southernmost municipality and region of the Republic of Croatia. Konavle are also the most southern vacation spot of Dubrovnik Riviera located just 20 km away from the center of the old town of Dubrovnik.
Muncipality of Konavle covers the area of 209 km2 where lives around 9500 people scattered into 33 smaller settlements. Most of them live in town of Cavtat which is also the administrative center of Konavle region.
One of the many features of Konavle is well preserved natural beauty and that is a region of high contrasts.
What can you expect in Konavle Croatia ?
The northern parts of Konavle are bounded by the mountain peaks of Sniježnica Konavoska with the highest of them is 1234 meters high St. Elijah (Sveti Ilija).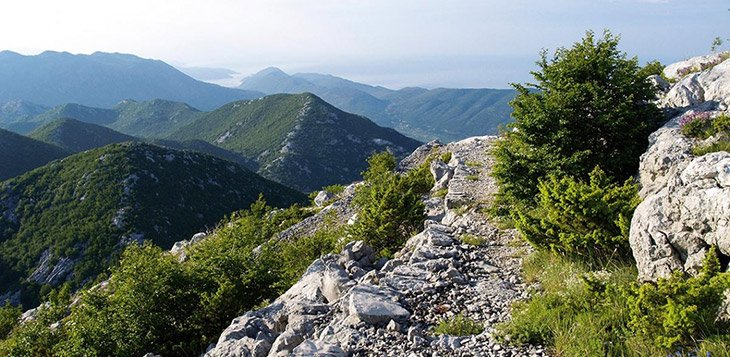 From peak Sveti Ilija offers a beautiful panoramic view on Elaphiti archipelago, Pelješac peninsula, island of Mljet and Lastovo, Konavle valley, island of Korčula as well as on mountain peaks in Bosnia and Herzegovinia and Montenegro.
The middle part of the Konavle region is made of mountain slopes covered with pine and cypress forests which slowly moving south crossing into the fertile lands of the Konavle Valley.
Konavle Valley is a place of extraordinary natural beauty that with its appearance and relief reminiscent of Tuscany. This is a places where you can still feel the spirit of the Mediterranean and slow way of living as it once was.
Unique rural traditional architecture of old stone houses, great number of ancient monuments, cultivation of traditional Mediterranean cultures such as olives and grapes and traditional cuisine making Konavle valley must-go destination for all travelers who are seeking peace and quiet combined with great cuisine and active vacation in same time.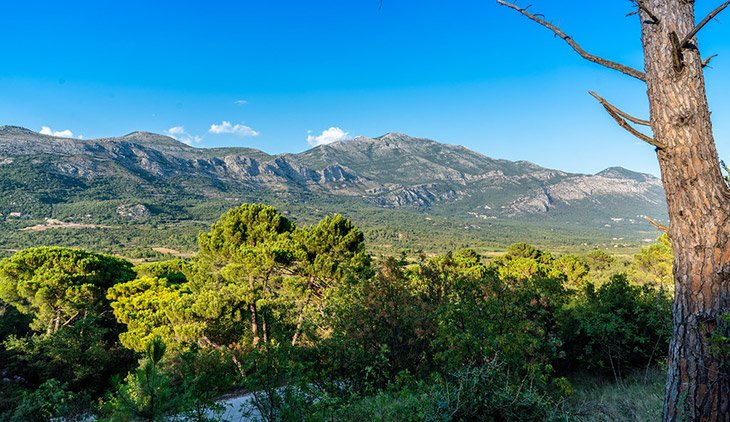 Konavle are great holiday destination for travelers who are seeking a completely opposite experience of the occasionally overcrowded town of Dubrovnik.
Coastal part of Konavle is mainly concentrated in two small towns: town of Cavtat and Molunat village. In coastal area of Konavle you can expect lush Mediterranean vegetation complemented by the scents of the Adriatic Sea.
Konavle coast is a perfect vacation spot for families with small children who are seeking a quiet vacation on the Croatian coast.
Places to visit in Konavle
Račić Family Mausoleum in Cavtat
Mausoleum of Račić family is located in cemetery of St. Rocco in Cavtat Croatia.
It was built by Ivan Meštrović one of the best known Croatian sculptor in year 1921 on the foundations of old chapel of St. Rocco.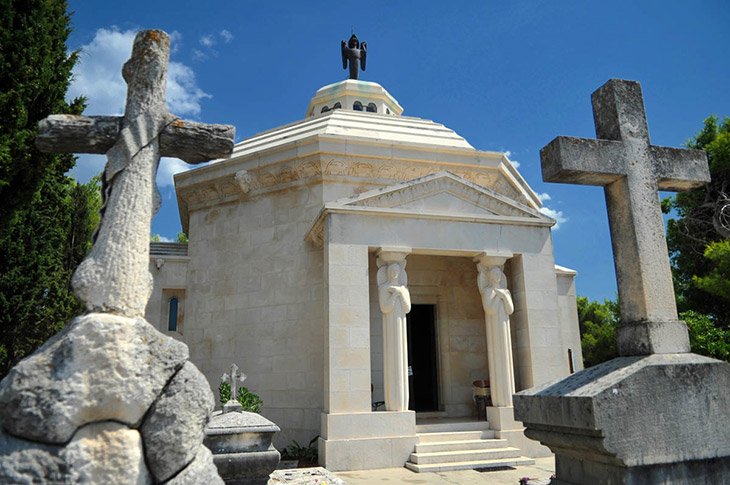 The whole mausoleum has been built from world famous white stone from the island of Brač in from of cupola and smaller individual parts where bronze was used like: bells, doors and angel heads inside the mausoleum.
Racic Family Mausoleum is full of hidden symbolism that characterizes the basic three parts of human life: birth, life and death.
Birth House Of Vlaho Bukovac
If you have an interest in art bith house of Vlaho Bukovac is must-see place, museum is located in heart of the Cavtat on peninsula Rat. Museum of Vlaho Bukovac has been opened for public since may 2004 after a long restoration.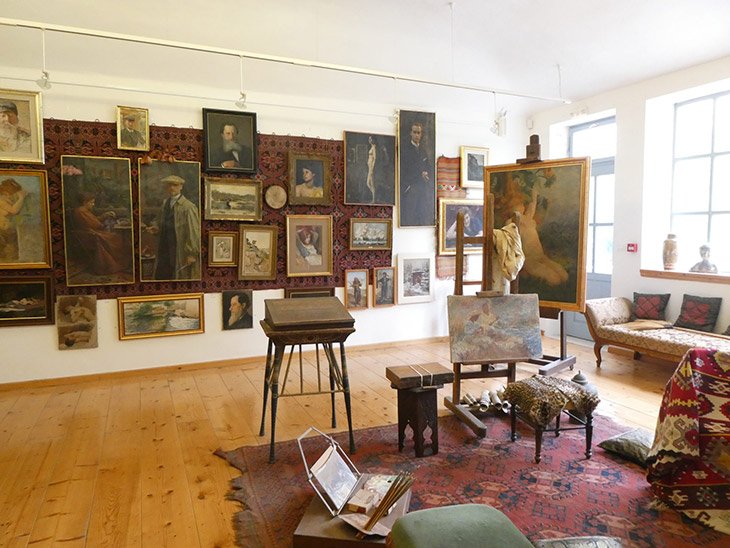 Visit the house of Vlaho Bukovac and find out more about one of the most famous Croatian artist and his early work before he left to Paris. The museum has been carefully restored to retain its authentic appearance from his early period of life.
On top floor of the House of Bukovac you can see studio and gallery of his paintings from that period, interior of the house is decorated by wall murals painted by Bukovac.
The lower floor is retained as a separate place where modern art exhibitions are often held. Prices are for adults is 30 kn, group of adults 20 kn, students 15kn, family ticket 70 kn.
House Of Vlaho Bukovac is open year-round to its visitors.
From 01.04.- 31.10.
Monday – Saturday: 09:00 – 18:00
Sunday: 09:00 – 14:00
From 01.11. – 31.03.
Monday: Closed
Tuesday – Saturday: 09:00 – 18:00
Sunday: 09:00 – 12:00
Our lady Of Snow Monastery
Monastery of Our Lady Of The Snow has been established in 1484 and construction lasted until the late 16th century. Later on in the 18th and 20th centuries the monastery underwent significant architectural changes.
Inside the church are exhibited works of art from that time: polyptych made by Master of Dubrovnik Vicko Lovrin dates back in early 16-th century, superb artwork of altar painting made by Božidar Vlatković dates back in the end of 15-th century; and "Lunette Of Lady Of
Cavtat" painted by local painter Vlaho Bukovac in 1909.
Town Fort Of Sokol
Time of origin of Sokol Fort in Konavle dates back in Illyrian and Roman times. The Sokol fort was built to fit perfectly into the natural cliff on which it was built.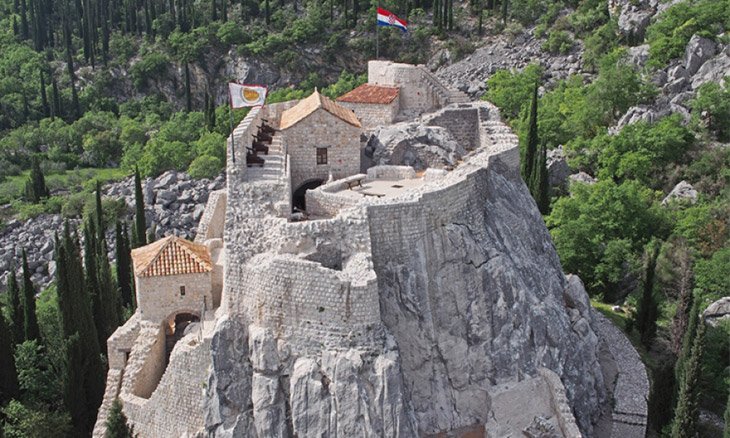 The earliest written records of the fort Sokol dates back in 1420 when Dubrovnik Republic buys the fort from the brothers of Sanković at that time owners of the Konavle.
Fort Sokol was quickly placed in the further construction by authorities of Dubrovnik Republic, defense walls have been further enhanced, certain sections were additionally built and fort was additionally armed.
Sokol fort went undamaged during the great earthquake in 1667, but few years later on 1672 losing its strategic importance and was abandoned after that.
From fort Sokol tower and churchyard you will have fabulous view on whole Konavle valley.
Working hours of Fort Sokol:
10:00 – 18:00 (1.4.– 31.5.)
10:00 – 19:00 (1.6.– 31.10.)
10:00 – 16:00 (1.11.– 30.11.)
12.00 – 15.00 (1.12. – 31.3.)
Ticket prices are for adult: 70 kn, group voucher: 50 kn and children 7-18 years: 30 kn
Things to do there
Taste the local authentic cuisine
Superb local cuisine combined with a cozy and peaceful atmosphere are just some of the advantages of the tourist offer in Konavle.
Gastronomic offer at many restaurants and Konoba (taverns) on the coast relies on the old tested recipes of Dalmatian cuisine usually includes: local fresh vegetable, olive oil and fresh fish following the latest trends of modern gastronomy.
In the Konavle hinterland you can expect gastronomy that relies more on Dalmatian tradition of preparing the meals.
All kind of meat and fish is usually prepared in stone ovens, local prosciutto ham, smoked cheese and local fresh vegetables are excellent supplement to traditional fish and meat cuisine.
For tasting the local autochthonous cuisine of Konavle valley we recommend you to visit national Konavoski Dvori restaurant.
The Konavoski Dvori restaurant is located in a beautiful location on the banks of the river Ljuta where you can enjoy local cuisine in a harmonious atmosphere.
Wine tasting In Konavle
The perception of wines from Konavle region has changed significantly in a last few years and one of the main reasons is that local winemakers making wines that will blend perfectly with local cuisine.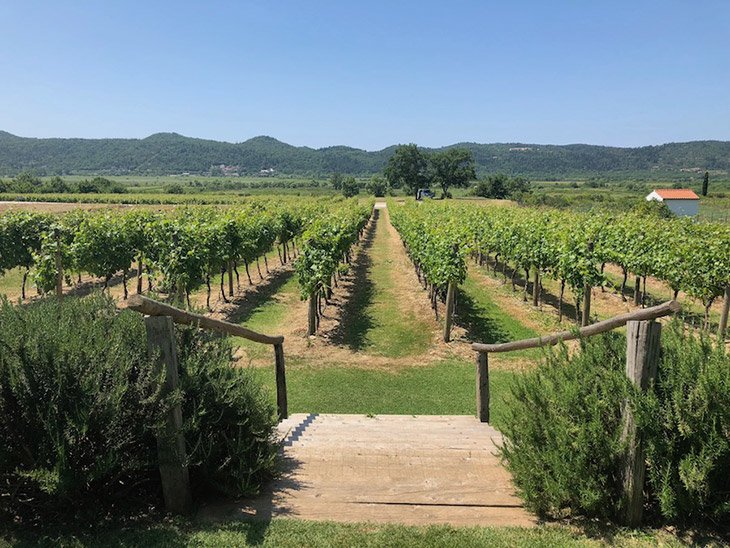 The most common varieties sort of wine are Cabernet Sauvignon and Merlot but you can also find local autochthonous wine like: Plavac Mali, Dalmatinka and Kadarun.
Especially interesting story is with Dubrovnik Malvasia Blanc which was almost extinct but with the hard work of local winemakers managed to survive.
Visit watermills on river Ljuta
Watermills on river Ljuta are located in Konavle Valley in park of nature protected area and they are one of the main attractions and trademarks of Konavle Valley.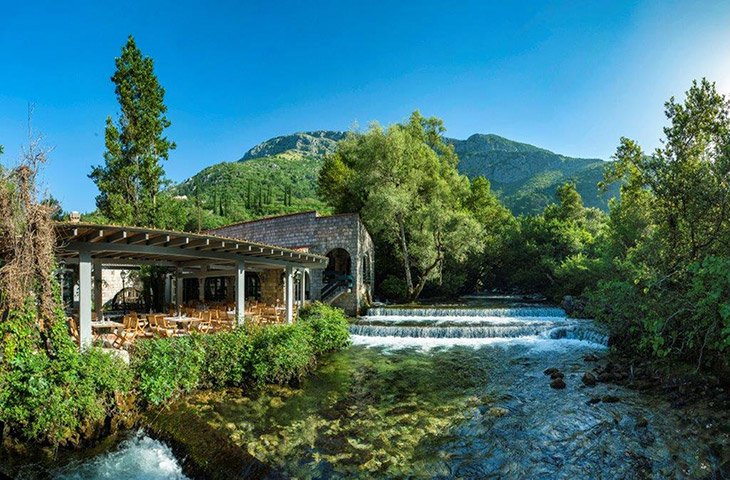 In the past they had a major role in economy of Konavle and in a past Konavle have been known in the past as "Granary of Dubrovnik republic".
Beaches in Konavle
Here is the list of some of the best beaches in Konavle region:
Albatros beach
Albatros beach is located in Cavtat on coastline beneath Albatros holiday resort. This beautiful beach is surrounded with lush pine forst so it would be easy for you to find a pleasant shade during the hot summer days in Konavle.
On Beach Albatros you can find activities for small children such as trampolines and water slides. It is perfect vacation spot in Cavtat for families with small children.
Beach Pasjača
Located 13km away on south from Cavtat in small village of Popovići. Pasjača is a beautiful and hidden beach located beneath cliffs and will not leave anyone indifferent.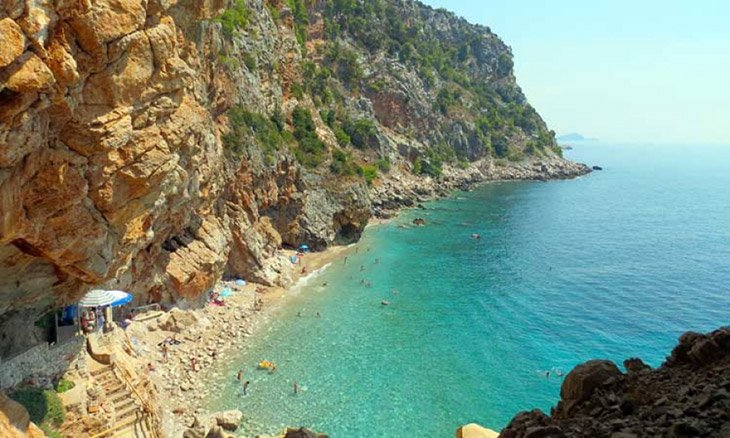 Beach Pasjača is a fine gravel beach and it is perfect holday beach for young couples who are seeking the privacy.
Beside those two beaches we recommend you to visit: Žal beach, Obod beach, Rat beach, beach Sustjepan and beach on Molunat peninsula.
Weather in Konavle
For the most of the part weather in Konavle is defined by the mild Mediterranean climate you will have gentle winters, wartm atumns springs with with a lots of rainfalls and very hot and dry summers.
Main winds that blow in the area of Konavle are: Bura (strong cold wind from north common in winter), Jugo (wet wind blowing from the sea) and Maestral.
Getting to there ?
If you are traveling from outside Croatia best way is to fly into airport in Dubrovnik which is actually located in Konavle, accurately village of Ćilipi.
In case you are traveling from Dubrovnik you have more options:
By Bus: Dubrovnik and Cavtat are connected with regular bus lines which goes every 30 minutes in the high season. Ticket price in one direction is 15 kn.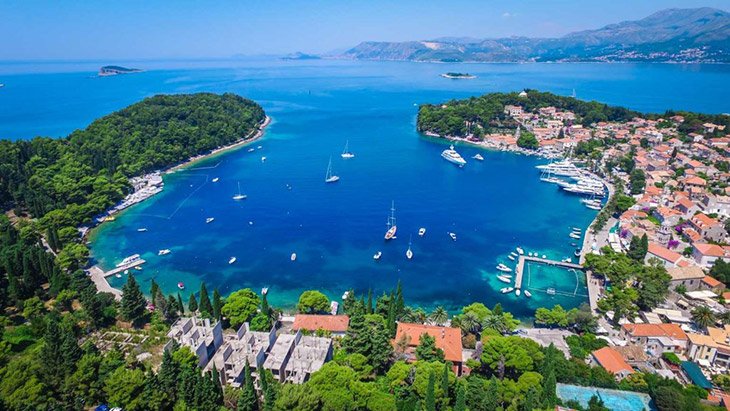 By Boat: Duing the summer season you have regular boat connection from Dubrovnik town port (not Gruž) to Srebreno, Mlini Plat and Cavtat, line goes several times a day.
Related articles: