ATP Umag Croatia Open 2014
Published: July 25th, 2014
The Umag Vegeta Croatia Open is the oldest and best known tennis tournament in Croatia and in the broader region, with a tradition longer than two decades.
In the ATP calendar, Umag has always stood out as a place not only known for excellent tennis, but also for a rich program in terms of improving tourist, gastronomic and entertainment offer of Umag.
In a year 2014 in its 25th edition, which will be held from July 17 to 27, 2014, Umag will once again be the focal point of one of the most significant social events in Croatia which attracts not only the sports elite, but also the political, economic and show business elite.
ATP tournament and accompanying events attract more than 80,000 guests and Umag becomes an imperative summer hub for tennis, beauty, entertainment, socializing and experiencing the tastes and smells of Istria.
History Of ATP Umag
ATP Vegeta Croatia Open Umag is more than just an outstanding ATP World Tour tennis tournament. The event has helped to establish Umag as a symbol of elite Croatian tourism.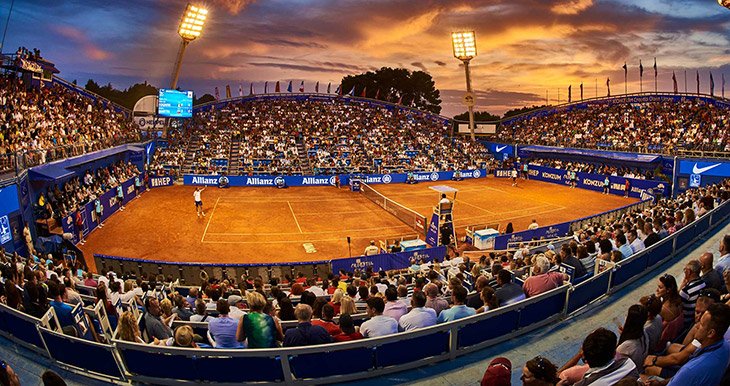 In the year 2012, Marin Ćilić became the first homegrown champion since the tournament's first edition in 1990.
The town is then host to world-ranking tennis players, while the cream of society, journalists and reporters, sports experts and tennis aficionados spend time in and around the luxurious tennis complex Stella Maris.
The incontestable king of this tournament is Carlos Moya.
Although he retired from professional tennis in late 2010, it will forever be recorded that of the 20 victories in his career, five of them were won in this tournament, the Umag that made him an honorary citizen and that has many fond memories of him.
Many other tennis players have also passed through the Umag ATP tournament on their first steps to tennis fame: Thomas Muster, Guillermo Canas, Marcelo Rios, Filippo Volandri, David Ferrer, Juan Carlos Ferrero, Nikolay Davydenko, Novak Đoković, Ivan Ljubičić, and many others.
In the year 2003 one of the best players – Rafael Nadal of all time won his first ATP title in Umag in doubles, while in singles he lost in semifinals.