Visit Zrće Beach also known as "Croatian Ibiza"
Published: October 5th, 2015
Zrće beach is located approximately 2km away from town Novalja on Pag island Croatia.
Zrće is 1km long gorgeous pebbled beach on eastern coast of Pag island which has become inevitable travel destination for lovers of all-night entertainment who are visiting Croatian coast.
Zrće beach is also known under the name of "Croatian Ibiza" mainly because you can find many night clubs and bars that offering all day and all night entertainment and extensive parties and events.
Although Zrće beach aiming to be Croatian coast "Ibiza", as opposed Ibiza all major night clubs and bars are located right on the Zrće beach which enables enough space for the organization of plenty summer party events and lot of quality music festivals which has been recognized across the world what placed Zrće beach on map of top worldwide summer party destinations.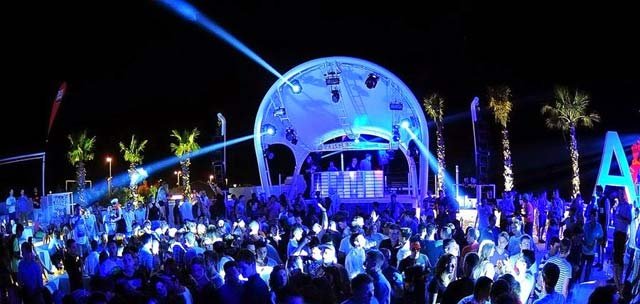 Zrće beach nightclubs
Beside a plenty night bars that works around the clock there are five main night clubs on Zrće: Aquarius, Papaya, Kalypso, Beach Club Noa and night club Euphoria who organizing numerous summer beach parties.
Visit events with world famous DJ's and performers like: Armin Van Buuren, David Guetta, Tiesto, Avicii, Hardwell, Paul Van Dyk,David Morales,Swedish House Mafia, Chemical Brothers and many other names which guarantees you excellent summer party in Croatia.
Entrance is usually free at the beginning of the season in late July while in middle of season entrance fee into clubs might reach up to 40 euros dependable on event and performers.
Things to do on Zrće Beach Croatia
Abundance of entertainment is not only what Zrće beach has to offer to its visitors, this beach is also a carrier of a "Blue Flag" which guarantees you crystal clear sea complemented by high quality content and facilities.
If you are keen of sports and active holiday you will find that Zrće will suit your needs with numerous content like: jet ski, bungee jumping, parasailing, wakeboard, boating, swimming and many other sport activities.
After all the activities and entertainment you can visit one of many quality restaurants located right on the Zrce beach.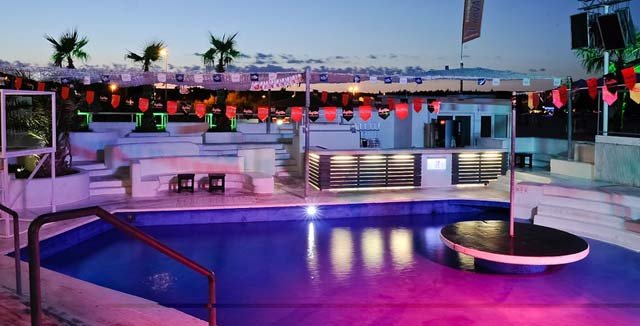 Since the entire place is tourist-oriented finding accommodation should not be a bigger problem.
Nearby town Novalja has a plenty accommodation facilities, private apartments, luxury villas and four smaller hotels.
Getting to Novalja
If you are traveling from more distant European or other world destinations, best and fastest way is to reach Zadar airport which is well connected with international low-budget flights from Europe.
As alternative you can check Split airport which is better connected with international flights.
After you reached one of those airports you have numerous options to reach Pag island: cheapest is with regular bus lines for island of Pag, car rental which is available in both airports.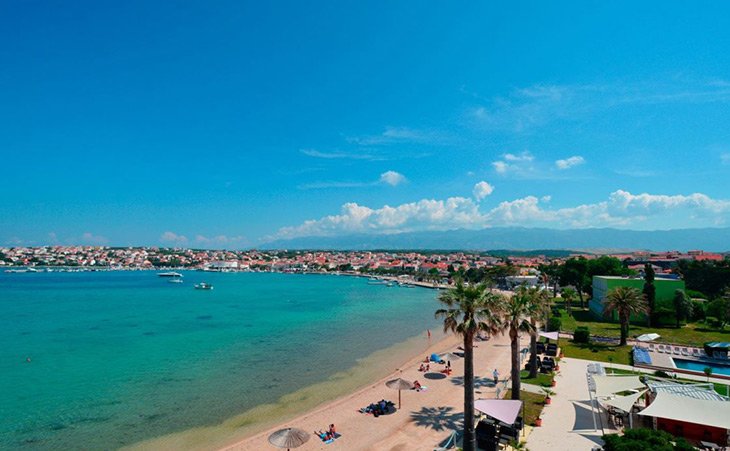 Despite the fact that Zrće beach is on Island Pag you can travel there with one of those two option because Pag is connected with mainland with Pag bridge.
After you get in Novalja town you can use frequent regular bus line or since distance is only 2km you can take a walk there.