Things To Do In Milna On Brač Island Croatia
Published: August 30th, 2015
Milna is one of the most picturesque vacation spots on Croatian coast.
Milna is situated 18 kilometers away in west direction from Supetar which is main ferry port on Brač island.
Story about great beauty of Milna coves which in past were used as safe shipping harbor for famous Brač stone when Diocletian's Palace being built in Split long time passed borders of Croatia.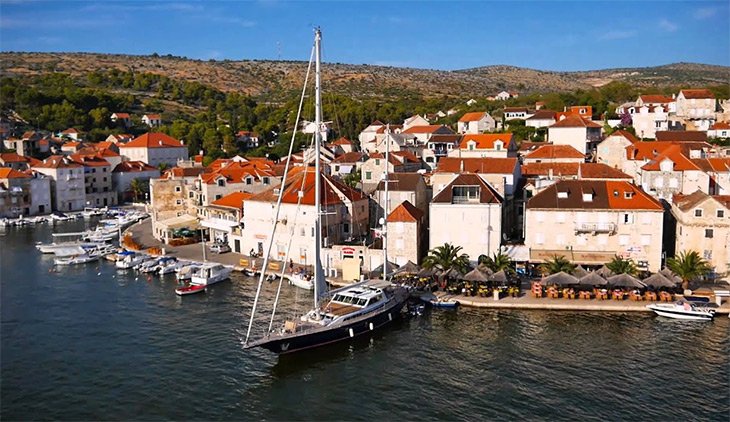 Along with nearby small port Bobovišća is the only village on western slopes of Brač island.
Milna village was built in quiet bay Milna by which the village probably was named after.
Natural beauty ob Milna bay
Milna bay is well protected from strong winds which blows from direction of sea as well as from interior of the island.
Place managed to keep its reputation as a safe port and due to that fact in southeastern part of village has the one of the most beautiful and modern marinas has been made in this part of Adriatic.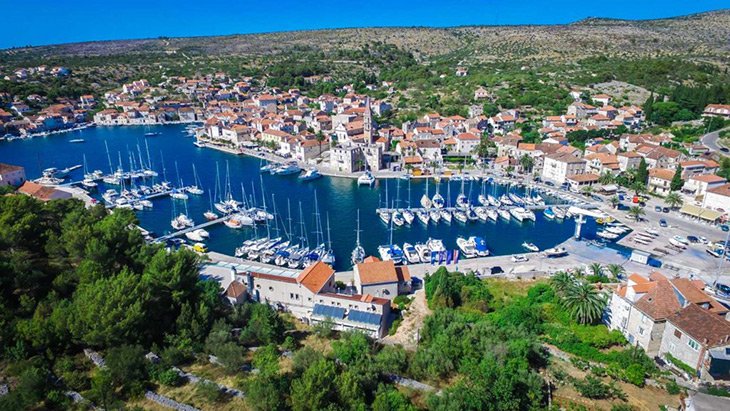 ACI marina in village has the capacity of 210 berths for yachts from 5-40 meters and dry dock for 15 yachts, gas station, restaurants, reception, toilets and top quality equipment and service will certainly satisfy even to the most demanding yachtsmen.
Places to visit in Milna on Brač island Croatia
If you are visiting this part of Brac island for first time you will certainly get an impression of typical Mediterranean village and life as it once was on Dalmatian coast.
Picturesquely arranged stone houses made of white Brac stone throughout entire coastline are true works of art and old styled architecture.
Due to many a beautiful coves of Milna and nearby smaller villages Ložišća, Bobovišća and Podhume, crystal clear sea, traditional Dalmatian cuisine this place will look like to you as a perfect vacation spot for sailing, fishing and diving.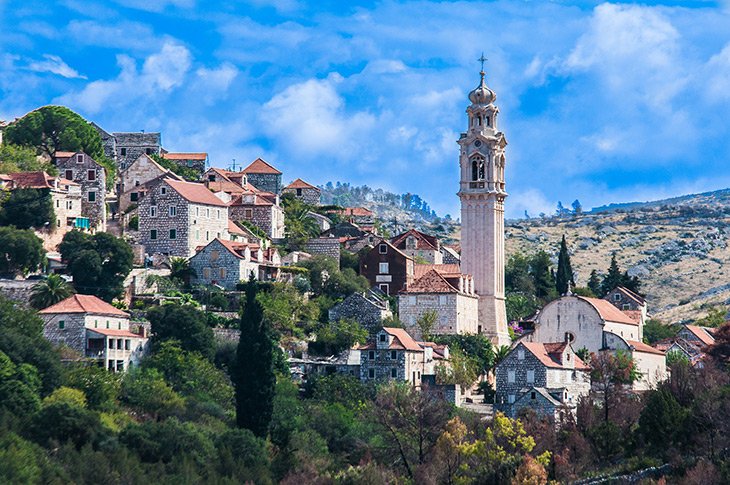 Interior of village hides many stone artistic works from masters of the Venetian school.
In present time village Milna is popular tourist destination for all those who love high quality food fresh fish, olive oil and red wine. Beside high quality food and numerous historical sites.
You can enjoy in colorful beauty and irresistible charm of of this place in one many of sea activities like sailing, fishing and diving.
Milna along with its surroundings abounds with numerous scenic bays:
Makarac Bay
Makarac Bay: located in the immediate vicinity of the village. Makarac bay is ideal vacation spot you you like to spend you holiday in piece and quiet on Brač island.
Osibova Bay
Osibova Bay: Osibova bay is located just 2 km away from Milna large number of yachts visiting this bay when they are sailing near Brač island.
Bay Osibova is also ideal for idyllic holiday in piece and quiet away from crowded places on island Brač.
Lučice Bay
Lučice Bay: is another vacation spot near Milna favored among sailors on Brač coast. Lučice bay are palm shaped bay with five endings where boaters can always find shelter from the bad sea conditions.
Bay Lučice is decorated with a yellow sand that make up the beautiful small beaches surrounded by dense pine forest.
On western part of this bay with its sea cave will delight scuba-diving fans.

Color of sea in Lučice have turquoise blue color that contrasts with yellow color of sand and green color of pine trees what providing additional beauty of the this place.
Inside Lučice bay there are three smaller bays: Smrča bay, Slavinjina Bay and Duboka bay.
Island of Mrduja
Mrduja island: uninhabited small island located in Split gates between islands of Brač and Šolta.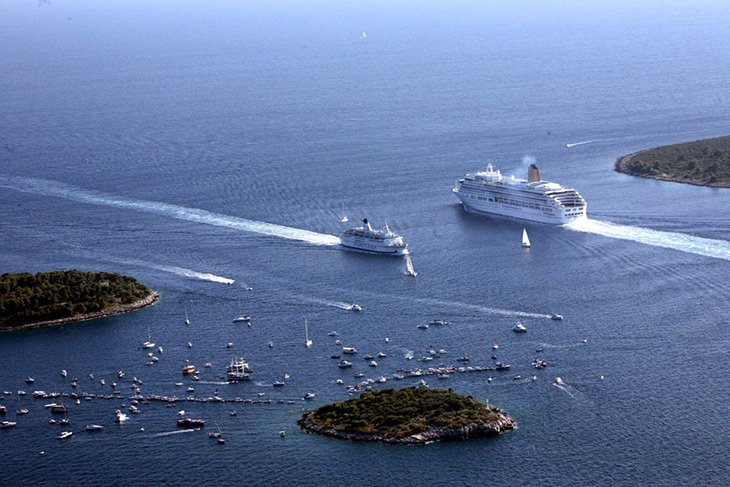 Mrduja can be easily reached from Milna by boat. Island is a great place for all those who like freedom, well preserved nature.
Mrduja island became popular as a turning point of Mrduja Regatta with starting point in Split.
On island you can find lighthouse, ruins of old fortification, pine trees and agave.
Getting to Milna on Brač island ?
By Plane:
Village is just 30 km away from Brač airport but be aware that Brač airport only has seasonal international flights.
As second solution you can check Split airport flight schedule (67 km away).
By ferry:
You have regular fast catamaran line with Milna from Split as alternative you can aboard on ferry line Split – Supetar which have more frequent departures then from Supetar you can take a bus or taxi drive in 18 km away Milna.
One little warning at the end; you have Milna on Hvar and Vis island too, so don't make mistake confuse these three different destinations.