Trsteno Arboretum – Dubrovnik botanical garden
Published: June 3rd, 2019
If you are a history buff and a nature lover, then one of the places you should visit is Trsteno Arboretum.
An arboretum is a Latin word that means a botanical collection of trees (etum = botanical collection; arbor = trees), and specimens of trees from all across the world are planted in this one place.
Today, an arboretum can be translated as a botanical garden, and Trsteno Arboretum is one of the most beautiful as well as one of the oldest in that entire region.
Interesting facts about Trsteno Arboretum
Spread across 25 hectares of land, this leafy and serene botanical garden is located 18km outside the Croatian town of Dubrovnik in a small fishing village that is set against the stunning Adriatic Sea.
The original arboretum was created back in the late 15th century as the summer residence of the noble Gozze family. The family ordered their ship captains to bring back seeds and plants from the places they visited.
These were then planted in the gardens of their summer home and eventually those gardens became the Arboretum.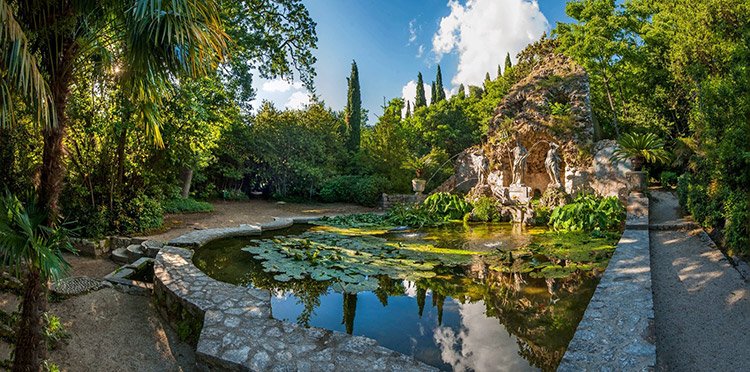 The exact date of when this arboretum was created is not known, but by 1492, an aqueduct spanning 15 meters was constructed to irrigate the constantly expanding gardens.
The 70-meter-long aqueduct has 14 arches and is still in use today.
The arboretum consisted of the Gozze family's summer villa, the gardens, a mill, a belvedere pavilion overlooking the Adriatic Sea, a wide range of exotic trees and the aqueduct.
A stunning Neptune fountain with nymphs surrounding the sea-god was added to the gardens in the 18th century. There is even an old olive press there.
Gothic-Renaissance architecture of Trsteno Arboretum
This arboretum is one of the finest examples of Gothic-Renaissance architecture in the region today.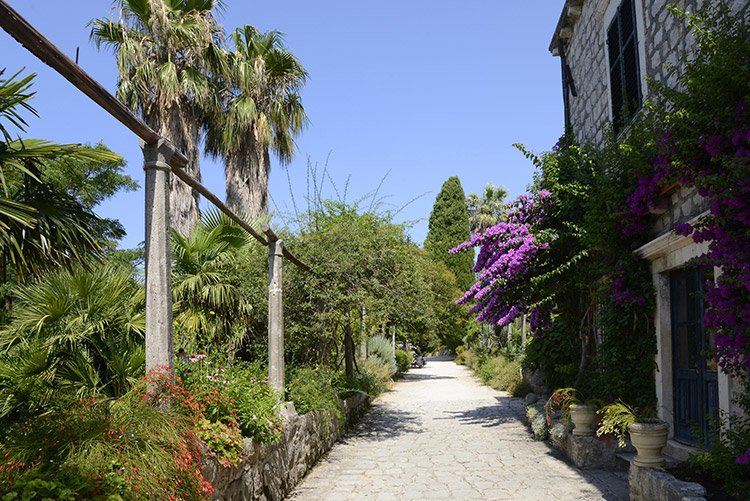 Surviving Through the Millennia
This beautiful arboretum has seen its fair share of struggles, both because of natural disasters as well as from humans.
Its first real test came in 1667, with the Great Earthquake of Ragusa.
It was the most devastating earthquake to hit the region in more than 2,400 years! More than 5,000 people died in this disaster and the entire city of Dubrovnik was destroyed.
Huge stones rolled down the hills of the region into the Adriatic Sea and a massive tsunami devastated the coastline.
Strangely enough, despite sustaining tremendous damage, the Arboretum was one of few places to survive the disaster.
Trsteno Arboretum in Yugoslavia
After almost 500 years with the Gazza family, in 1945, the arboretum was passed to the Yugoslav government, and in 1948, the garden was declared a national rarity.
In 1950, the Croatian Academy of Sciences and Art has been managing Trsteno Arboretum.
Sadly, during the Croatian War of Independence, on October 2 and 3, 1991, the Yugoslav People's Army launched air as well as gunboat attacks and set fire to the Arboretum.
The Gozze's famous summer residence was partially destroyed, and the oldest parts of the Arboretum suffered severe damage.
The ill-fortune continued, when in 2000, a drought in the region led to a forest fire that destroyed even more of the arboretum.
About 12 hectares of precious centuries-old trees and plants were destroyed at this time.
Happily, the pride of the Arboretum, the two Oriental plane trees, both of which are more than 500 years old, survived both disasters are stand tall in the Trsteno marketplace.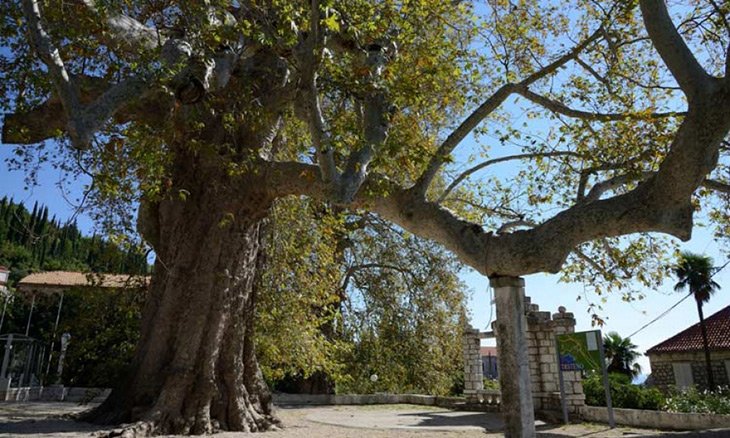 They are about 50 to 60 meters tall and have a width of about 5 meters.
These plane trees are literally the only specimens of their kind in Europe!
Filming location for "Game Of Thrones"
Here are a few interesting facts about this beautiful botanical garden:
The Arboretum shot to fame when the wildly popular TV series Game of Thrones used the location for the filming of its third and fourth seasons.
If you are a GoT fan, then you will recognize the beautiful belvedere pavilion overlooking the Adriatic Sea, where the King's Landing palace garden scenes were filmed.
This was also the location for the Tyrell High Garden, where King Geoffrey Baratheon, his mother, the conniving Cersei Lannister and Olenna Tyrell walked and plotted dastardly plots!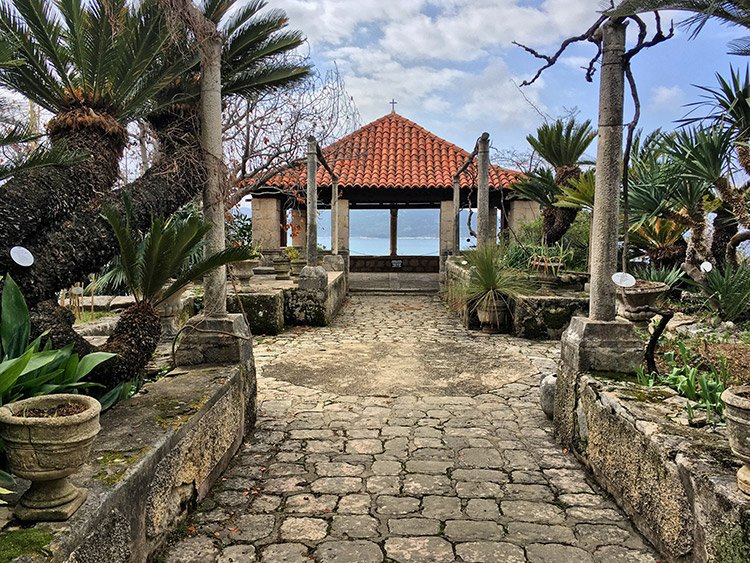 According to historians, the Gozze family that created the Arboretum was were one of the first settlers in the Republic of Ragusa, the medieval kingdom that ruled the region at the time!
Ivan Gozze, the patriarch of the family at the time, was the architect of the gardens. He was a wealthy ship owner and merchant.
After trading and offloading their goods in distant lands, Gozze's ship captains had been ordered to load the empty ships with soil from those lands and bring them home!
This was the fertile soil that helped the garden thrive to this day!
The land that was used to create the arboretum was originally dead and barren.
It was the soil brought in from different parts of the world that turned this rocky coastline into a lush and beautiful arboretum!
There are more than 300 species of decorative as well as exotic trees and shrubs in the Arboretum, with exquisite Asian and American trees standing side-by-side in harmony.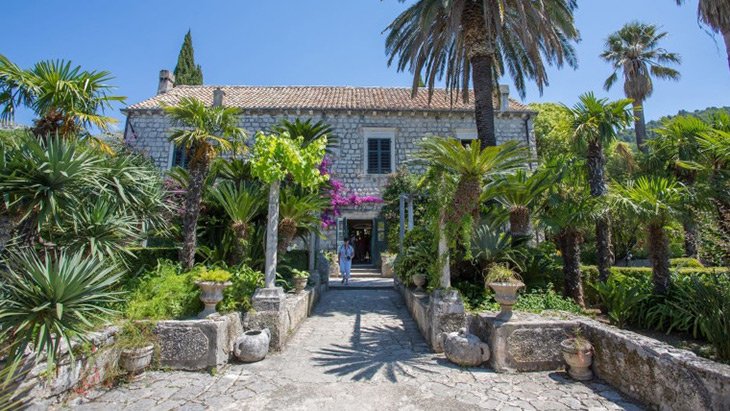 Trsteno Botanical Garden – Working hours and entrance fee
You can visit Trsteno Arboretum from 7am to 7pm every day from May to October.
From November to April, the gardens are open from 8am to 6pm.
Entry to the garden costs 50KN for adults and 30KN for children, however, pets (read: dogs) are not allowed inside the Arboretum.
Make sure you have cash on hand since cards are not accepted.
Getting to Trsteno Arboretum
There are many ways to get to Trsteno Arboretum.
From Dubrovnik
You land in Dubrovnik, and from there, you can take a taxi, a car, a bus or even a towncar.
There are 7 daily departures from the Dubrovnik bus station, starting from 7.15am, all the way up to 9pm.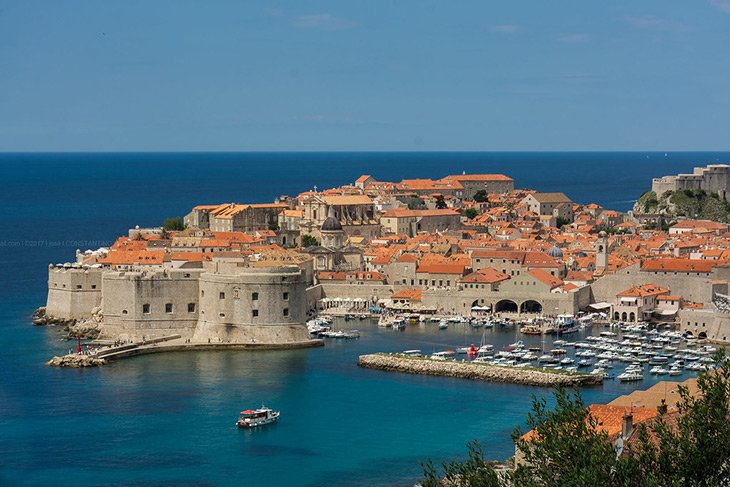 Rides cost about 2 to 3 Euros, but of course, you need to pay in Croatian Kuna (KN).
The bus ride can between 20 to 40 minutes and will drop you off at the Trsteno town, right next to those two massive ancient Oriental plane trees.
Bus operators that run services between Dubrovnik and Trsteno are Croatia Bus, Promet Makarska, Arriva d.o.o., Autobusni Promet.
A taxi will get you there quicker, but it's also more expensive.
It will cost anywhere from 255KN to 335KN. You could take an Uber too, and that will work out cheaper.
An Uber will cost you between 125KN to 210KN.
Things to do in Trsteno Arboretum
Unless you are a dendrology fanatic (that's a really scientific way of saying you love to study trees!), then a day trip to Trsteno Arboretum should be good.
However, ensure that you are properly prepared with sun screen, water (you won't find any water stops there, so make sure to take plenty!) and mosquito spray (especially if you're going there in summer).
You can even have a picnic at the arboretum.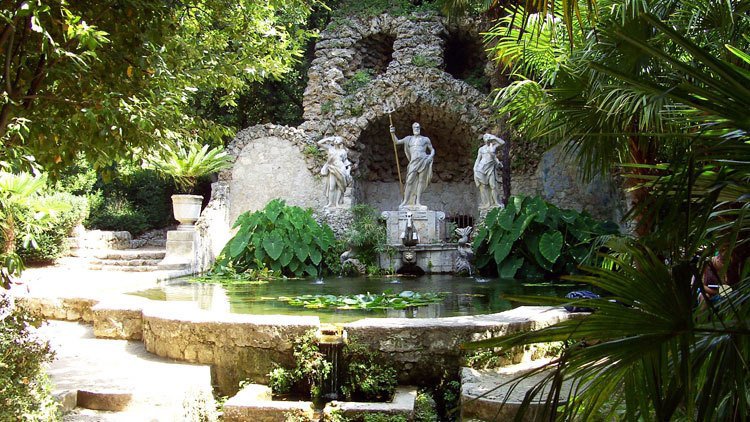 If you want to stay overnight at Trsteno Arboretum, then there are a number of apartments and guest rooms for rent in the area – all within a 1-kilometer radius of the gardens. You can check online what's available.
A must see is obviously the pavilion made famous by the Game of Thrones. The view from there is breath-taking.
A cool breeze flows through there, and the sparkling sea glitters just below.
The villa, which has been reconstructed after most of it was destroyed in the Croatian War of Independence, is empty.
As in, no one lives there anymore. However, you can take a tour of it and there are some wonderful pictures and paintings on display.
Moreover, you need to see the view from the villa. It will make you wish you could have lived there.
If you have taken the bus, then you will be dropped off at Trsteno town right next to the 500-year-old plane trees. However, if you have come by car, then you will need to park in front of the gardens.
It would also be advisable to get a map of the area while getting your tickets.
There is a lot of walking to be done once you're inside. It is also easy to get lost among those trees, so it's best if you have a map to guide you along.
Have a picnic in Trsteno Arboretum
For lunch, you can either do a picnic at the Arboretum or go down to the village of Zaton. It is just a 10-minute drive from the gardens and you will have a range of sea-side restaurants to choose from.
There is a secret beach – well, not so secret anymore – at the bottom of the hill from Trsteno town.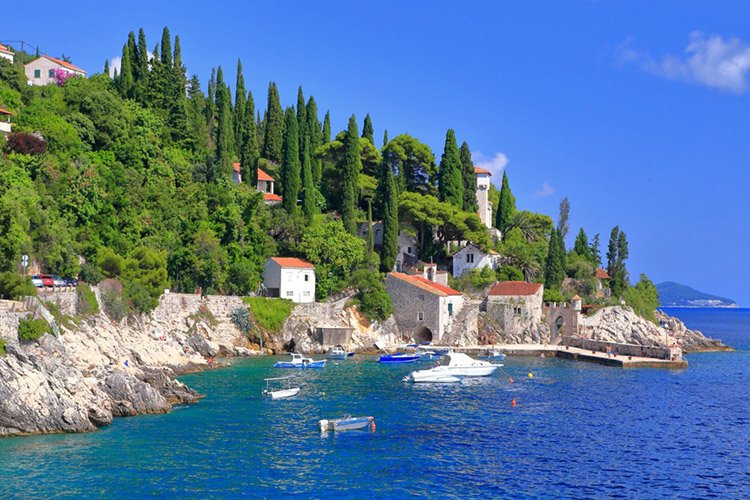 You will need to drive down there since it's a bit of a walk. There are ladders built into the rocks so that you can get in and out of the Adriatic Sea if you wish to have a swim.
If you want more details about Trsteno Arboretum, you can call +385 (0) 20 751 019.
Or, you can get in touch with the Dubrovnik and Neretva County Tourist Board at +385 (0) 20 324 999 by telephone, or +385 (0) 20 324 224 by fax.
You can also email the Tourist Board at info@visitdubrovnik.hr or even visit their website at www.visitdubrovnik.hr.