Podstrana Croatia – Things to do & places to visit
Published: August 3rd, 2014
Podstrana Croatia is a small tourist-oriented municipality located around 8 km from the centre of Split.
Beside its rich cultural heritage, olives, wine and peaches it is known for its friendly locals, good cuisine, beautiful beaches on the 9 km long coast, what makes this place as one of the most attractive tourist destinations.
Podstrana town has mild Mediterranean climate which helps growth of all Mediterranean flora: olives, grapes, figs, carobs, citrus fruits, peaches, and all sorts of vegetables that grow all-year long due to mild climate.
Visitors can enjoy beauty, mild climate, and preserved environment that are also great for tourism development.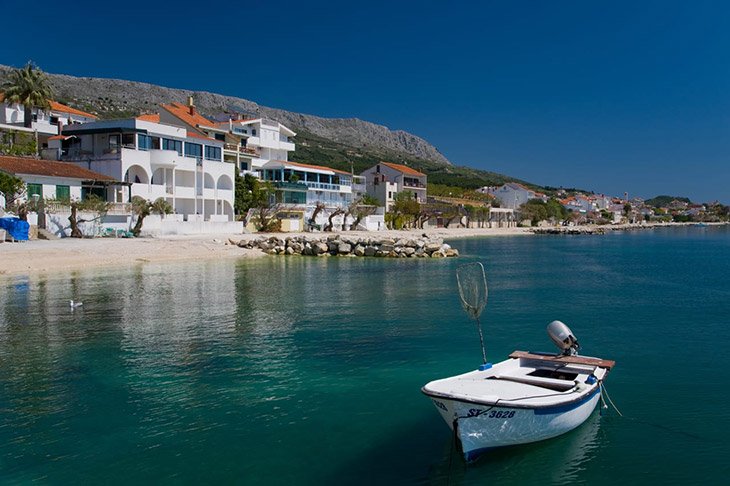 From ancient times Podstrana has been attractive for housing and are on gentle slopes Perun sprang antique rustic, renaissance palaces and country houses.
Because its harmonious and well preserved nature and commitment for ecological and preserved environment this small town is confirmed as the most desirable place to live.
Local population inherited place full of natural beauties, facing the sea, it spreads over the foot of 533 meters high mountain peak Perun and follows a 6 km long intended coast, providing visitors picturesque landscapes on whole region.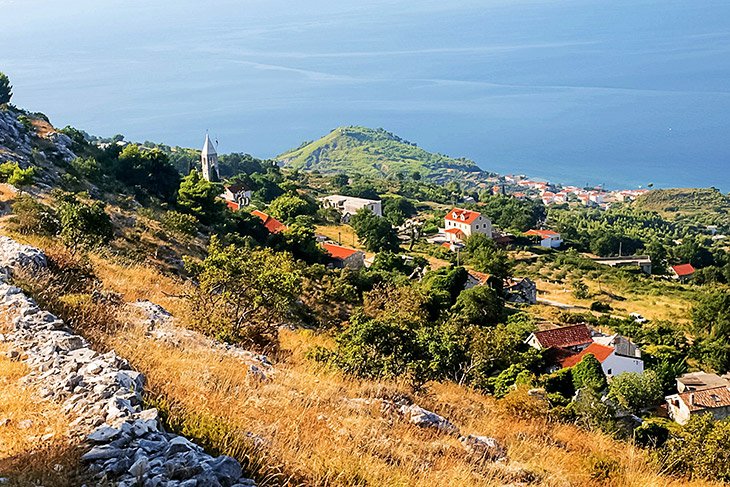 Places to visit in Podstrana
Municipality Podstrana consists of five smaller villages.
Oldest one is Gornja Podstrana located under the top of Perun mountain.
Alongside coast from north-west to south-east are settlements Strožanac, Grljevac, Sveti Martin and Mutogras.
Adriatic road connects them into continuos urban sector which rises from the coast to the mild slopes of Perun.
Things to do in Podstrana Croatia
Holiday activities
If you choose Podstrana as your holiday destination, besides the nature's abundance, comfortable accommodation and friendly hosts, you will also experience a well organized holiday activities.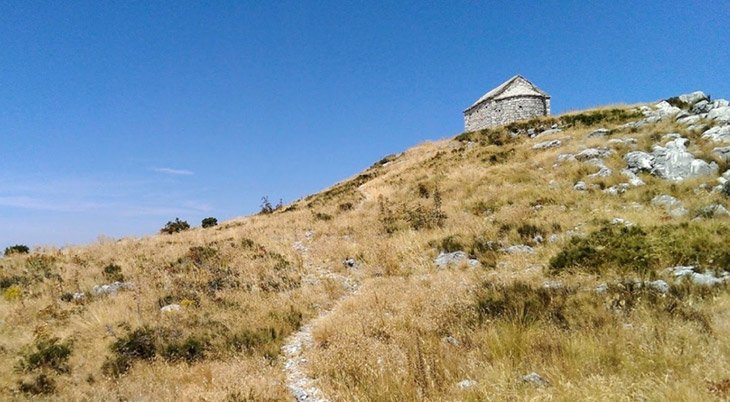 Thanks to its interesting geographical position, visitors may choose on of many offered various recreational facilities in nature: walking paths, hiking and cycling trails, a stay in Stara Podstrana or sightseeing of cultural and historical localities.
However, you can do various sports at the beach like: windsurfing, sailing, sports catamarans, water skiing and water skating.
For all these sports there are courses organized in six different languages: Croatian, English, German, French, Italian and Flemish.
Rafting on Cetina river
Visitors can also enjoy in one-day excursion arranged by tourist agency or they can individually arrange to go rafting on river Cetina which is only 15 km away from Podstrana.
Where to eat ?
Right after tiresome activities in nature you may visit domestic taverns, restaurants, pizzerias and coffee bars offer a good gastronomic offer.
Existing touristic offer of private restaurants, board and loggings and hotels with accommodation categorized according to European standards, making this village known as an exquisite tourist destination and a perfect choice for businessmen as well as for those eager for a vacation.
Getting to Podstrana Croatia
Due to immediate vicinity of Split, all traffic communications are near: the airport 30 km, sea port 8 km, bus station for international traffic 8 km, railway station 8 km and the highway A1 18 km.
Podstrana Croatia is becoming an elite suburb, an attractive tourist destination and a place of cheerful and friendly inhabitants.