Punta Rata Beach In Brela Croatia
Published: September 10th, 2014
Punta Rata beach is located in Brela, small town which is also one of the most famous Croatian seaside resorts with a beautiful beaches and long walking promenade by the sea.
Nearly all beaches located on Makarska Riviera are awarded with a Blue Flag which is a synonym for purity of water and quality content.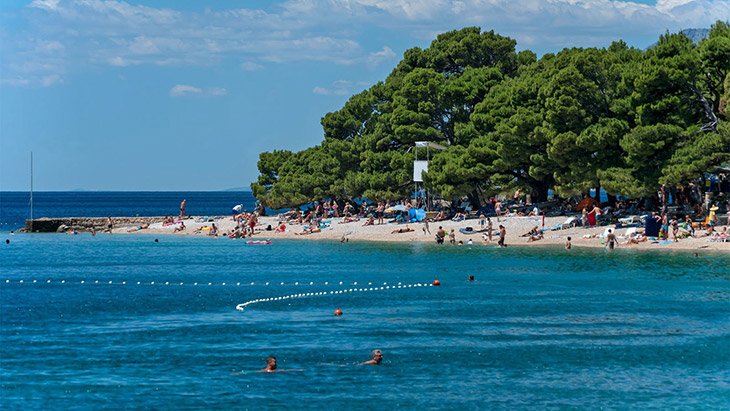 Beach Punta Rata has been chosen in 10 the most beautiful beaches in the world, and as the one of the most beautiful in Europe.
What type of beach is Punta Rata ?
Punta Rata is pebbly beach, and at the sea entrance sandy what makes this beach easily accessible and perfect choice for children.
Surrounded by pine trees this fine gravel beach will provide you a lot of shade during hot summer days.
In front of the beach there is a big rock which peeks out from the sea, that can be used as a refuge if you decide to separate from the crowd or even as an ideal diving board.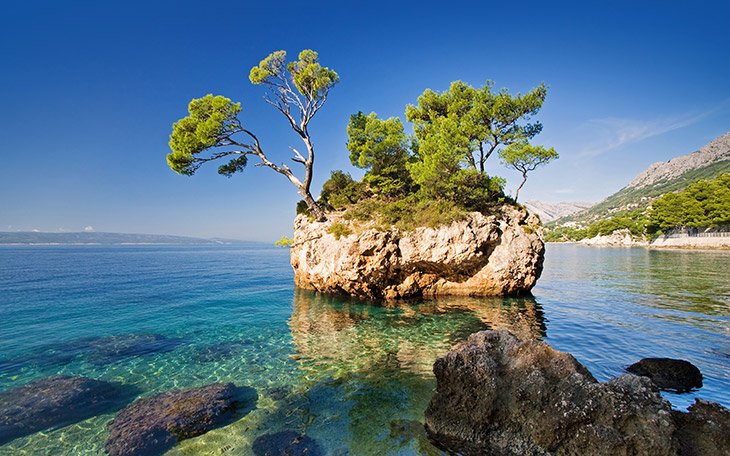 Beach facilities
Surroundings of Punta Rata beach will offer you many bars and restaurants, where are offered many different meals and drinks.
On the beach you can rent different sport props. Beach is well-equipped with showers, deck chairs and umbrellas.
There is availability of renting a variety of sports equipment on the beach.
In case that you want to try a sport such as volleyball, tennis, soccer, parasailing, banana rides and tubes and many other activities this beach is ideal site for you and your family.
In a hot summer season you can find refreshment in a number of cafes and restaurants with a fantastic offer.
Rent deck-chairs and enjoy the sun and sea, and if you want to hide from the heat, look for the shade in the beautiful pine forest, which is located behind the beach.
This beach located in Brela on Dalmatian coast is one of the most beautiful Croatian beach.
Beach was included by the US Forbes magazine amongst the 10 most beautiful beaches in the world, taking sixth place, and was number one among European beaches.