Best Things To Do In Rogoznica Croatia
Published: December 19th, 2014
Story about Rogoznica Croatia small fisherman town located in a heart of Dalmatian coast dates back in 1390 when mainland part of town was already populated.
Today center of Rogoznica is located on a peninsula that is the former island of Koper which is connected with the mainland part by artificial mound built in the second half of the 19-th century.
Greater part of the Koper island is covered with forest while the inhabited part is characterized by picturesque old stone houses reflecting the spirit of the old Mediterranean and life as it was in this part of Croatia.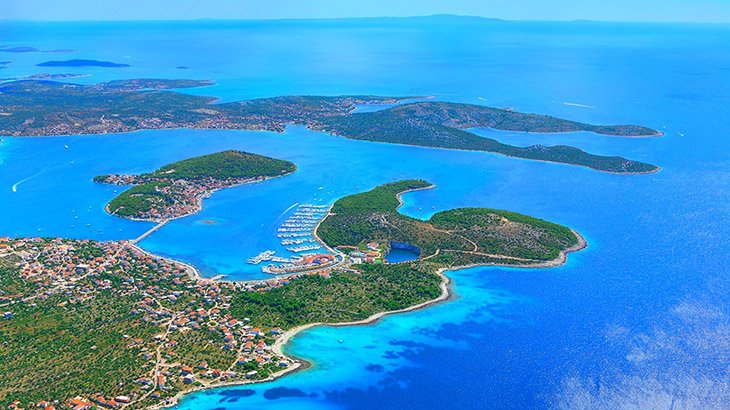 Interesting Facts About Rogoznica
Rogoznica is well known among yachting enthusiasts as one of the most beautiful and safest ports.
Local population are mainly engage in farming, fishing and last two decade tourism due to the fact that town is became one of the most popular small towns on Dalmatian coast.
Rogoznica is a popular tourist spot on the Dalmatian coast in Croatia that lies in the southernmost part of the Šibenik-Knin County, in a deep bay sheltered from wind, located about 30 km to south from Šibenik.
Why you should visit Rogoznica Croatia ?
1) Marina Frapa
Rogoznica is well known as the safest marina on this part of the Adriatic sea, so it is safe to berth small and large boats in marina "Frapa" with 420 berths is one of most beautiful marinas on the Adriatic.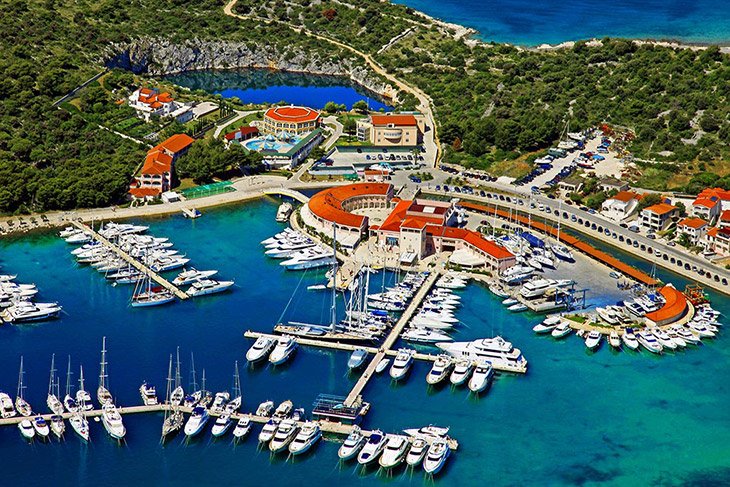 2) Rogoznica is ideal starting point for your vacation
Planning to visit nearby national parks:
Or one of many historical cities on Croatian coast:
3) Great cultural heritage of Rogoznica
From cultural heritage of Rogoznica here are just some of the spots that worth visiting:
Church of St. Nicholas (Crkva Svetog Nikole)
Church of St. John of Trogir (Crkva Sv. Ivana Od Trogira)
The parish church of the Blessed Virgin Mary in Heaven
The Church Of Lady of the Chapel
Ruins of fortifications built by the French above Rogoznica
St Nicholas Church
Church of St. Nicholas dates back in 14th century and it is extraordinary monument of sacral heritage in Rogoznica. Church is located in north-western part of Rogoznica in Lozica bay in Staro Selo (Vecchia Rogoznica).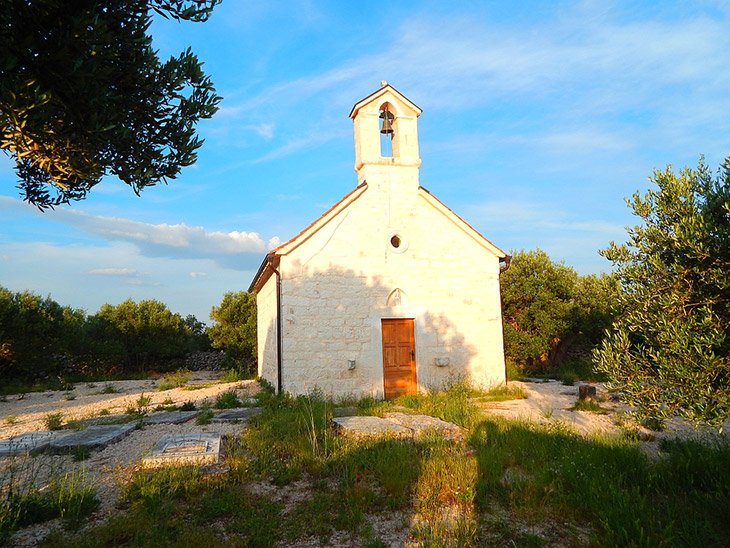 4) Beaches in Rogoznica
Rogoznica Croatia with over 50 km of coastline is well known as a place of long and gorgeous pebble, concrete and stone beaches.
You can be sure that you will something that meets your needs.
Zečevo beach
Beach Zečevo is located in Zečevo bay just 3 km away from town center of Rogoznica in direction of Primošten. Zečevo beach is mainly rocky beach perfect for families and for numerous holiday activities such as: swimming, fishing, snorkeling and scuba diving.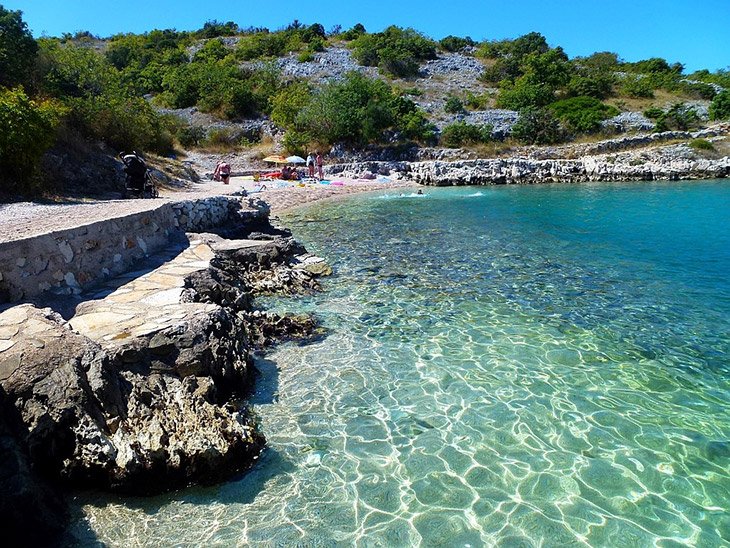 Lozica beach
Lozica beach is located in Lozica bay on northern part of Rogoznica just few minutes of walk of town center. Lozica beach is mainly pebble beach with concrete slabs on some parts and it is perfect for families.
There is a plenty shade on this beach made by old pine trees.
From amenities on Lozica beach you can find almost everything: outside showers, change rooms, children playground. On Lozica also you can rent paddle boat and beach chairs.
Šepurine beach
Šepurine beach is beautiful pebble beach located in a heart of Rogoznica. Thanks to the high quality and purity of sea in Šepurine beach is wearer of Blue Flag.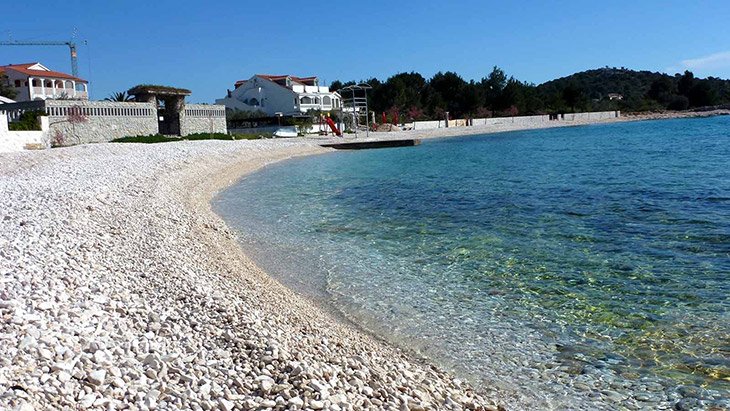 From amenities you can find almost everything on this beach. Beach Šepurina have outdoor showers, public toilet, changing rooms, grocery store, beach bar, restaurants with local dalmatian cuisine and pastries shop.
Fans of summer activities can rent a pedal boast or if you are more for relaxation you can rent beach chairs and umbrellas.
5) Dragon Eye lake
One of the "must be seen" places is natural phenomenon of salt lake called "Dragons Eye". Lake was created 10,000 years ago after last ice age and it has a distinctive flora and fauna.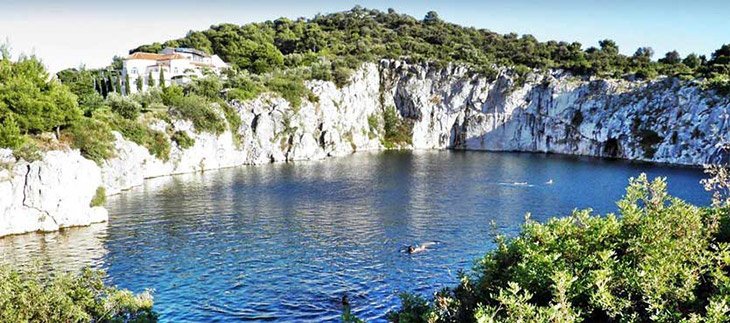 Entertainment around Dragon Eye Lake can be easily found in some of many caffe bars like "Zmajevo oko" wich is famous for its coctel bar and private restaurants where you can taste local cuisine and best fish menu.
During summer season there are many entertaining and cultural parties one of best known is traditional Fisherman night in Rogoznica.
6) Great Nightlife
For lovers of night's entertainment we recommend you to visit the discotheque "Aurora".
Club working season is from May to September each year, and it had capacity around 5000 people.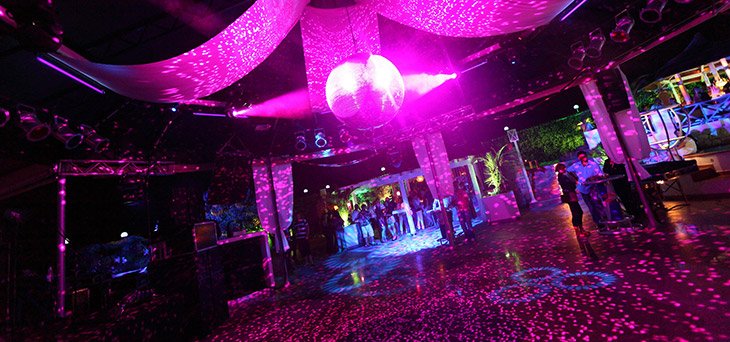 Aurora is one of Croatia's largest and most famous discotheques, meeting point for thousands of young people who arrive from all over Croatia, Europe and other parts of the world!
Discotheque is comprised of two different levels: including 3 dance floors, 6 bars, open air dance floor, modern 'chill-out' lounge room with : cocktail bar , pizzeria , steak house , biliard room and best chill out music in the region.
Getting to Rogoznica ?
Town is situated 35 km from Šibenik and 55 km from Split.
By car: you should take the local road after turning from Adriatic main road (M2, E65) or after exiting from the highway (A1) in Sibenik just follow the directions to Primošten or Trogir.
By plane: Split Airport is located 28 km from town center.
By Bus: There is quite large number of bus lines connect Rogoznica with other larger cities Trogir, Šibenik and Split.
From the sea: "Marina Frapa" have capacity 420 berths, so there should not be a problem to find a berth for your yacht.