Places To Visit & Things To Do In Senj Croatia
Published: September 1st, 2015
Senj Croatia is a small tourist resort located in Velebit channel.
Senj has a population of 8.500 residents where about 6,000 people live in Senj town.
Senj can be proud on 76 kilometers of coastline consisting of many hidden coves and pristine beauty beaches.
Northern side of Senj is enclosed with greatest and one of the most beautiful mountain range in Croatia Velebit.

Senj is located on Adriatic coastline between the cities of Rijeka on north (55 km away) and Zadar on south (173 km away).
Interesting facts about Senj Croatia
Senj is oldest town in that part of Adriatic coast, by historians is town is founded 3000 years ago. Area around town used to be crossing point between continental and coastal area from old time onwards.
Roman and greek historians mentioning harbor Senia on place where town Senj is today.
One of the most recognizable feature of Senj is fortress Nehaj which is also symbol of turbulent history of this area.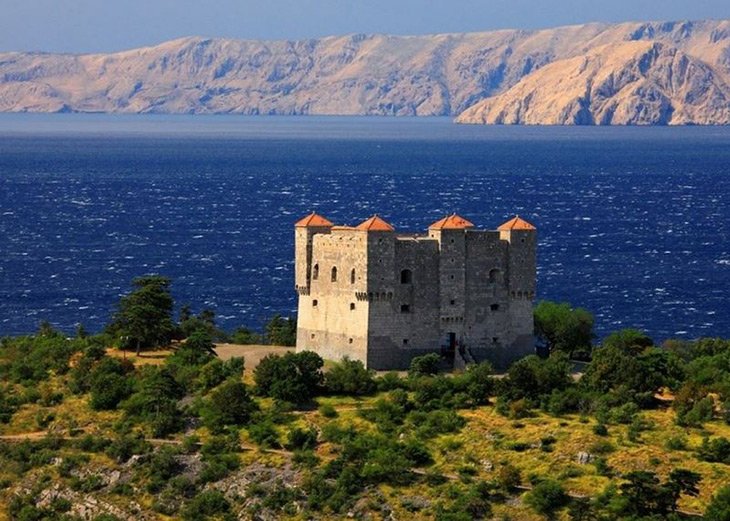 Nehaj fortress dates back in 1558 when it was built by Ivan Lenković who was captain of Uskok army on hill Nehaj.
Fortress Nehaj has being built on ruins of churches and houses which was located outside city walls.
These objects have been deliberately demolished because in that time it was estimated that it would not endure under siege or attack of Ottoman army from mainland as well as Venetian army from direction of sea.
Town was attacked and besieged three times before Nehaj fortress being built but without success.
Later, fortress was erected and town was never been attacked again from mainland side.
Considering the attacks from the sea, Uskok army was also known as the sworn enemy of Venice which had a rather aggressive policy towards towns on the eastern side of the Adriatic.
Venice republic never looked on Uskoks like an army they were considered more like pirates and plunderers.
As experienced and well-equipped sailors Uskok army used to come up to the coast of Istria to plunder and sink Venetian ships.
Nehaj fortress has never been conquered or destroyed and even today and is preserved in its original form with 18 meters high and 3 meters thick walls with 5 towers and 11 openings for cannons and serves as a museum of town Senj.
In Nehaj fortress you can see exhibits of Uskok weapons, clothing and various historical historical exhibits from that time.

Each year from 3-rd to 7-th Jun you can visit annual medieval festival with Uskok battle reconstruction and medieval craft workshops.
Working time of museum is from 10:00 – 18:00 and 10:00 – 21:00 in July and August.
Things to do in Senj Croatia
Visit North Velebit National Park
North Velebit national park: In the immediate vicinity of Senj you can enjoy in natural beauty of Nort Velebit national park which is place that you must visit.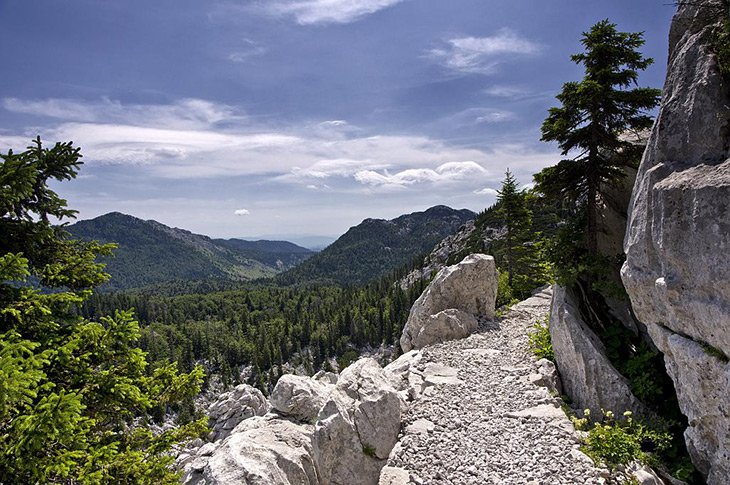 In village Krasno you can buy finest cheese and other diary products made by local population.
In case that you are planed short visit, get much inquiries about national park check natural botanic garden of North Velebit national park and pick one of many hiking trails.
Walk through the first stage of Premužić trail all way to Rossi cottage.
There are many places on Velebit that attracting more and more visitors in this area.
Mainly people who are tired of noise of tourist resort from coastline and seeking for piece and quiet on their vacation.
Krasno village
Krasno village: is largest village on Velebit located on 800 meters above sea level.
Krasno managed to resist present trends of migration in big cities on Croatian coast. There is headquarter of National park North Velebit.
In Krasno village you can easily rent apartment or arrange accommodation in hotel.
Krasno village has a predisposition to become tourist resort with idyllic mountain atmosphere, perfect for hiking, mountaineering and other sport activities.
Summer events in Senj Croatia
International Senj Summer Carnival
International Senj Summer Carnival – held each year between 6-th and 8-th July.
Senj carnival attracts over 12.000 people from other parts of Croatia and other European countries like: Slovenia, Austria, Poland, Czech Republic, Italy, Hungary and Sweden.
Days Of Uskok
Days Of Uskok: held each year 3-rd to 7-th Jun. Senj for three days goes back in medieval period when Nehaj Fortress was built, reconstructing you life as it was in those days.
You can see medieval fair of traditional crafts workshops or you can learn more about archery, fencing, clothing and food from that time all complemented with background music from that era.
Around fort Nehaj military camps are raising and reconstruction of battle of Uskok as been held complemented with performances of jugglers and jesters and knight tournament.
Weather in Senj
Climate in this town is mild Mediterranean type during summer months but during winter and early spring due vicinity of Velebit ther can be quite strong, dry and cold winds called Bura.
Although the fact that Bura unpleasant and cold wind it is also one of the features by which is famous by Senj and its surroundings.
Getting To Senj Croatia
If you are traveling from European countries best way is to use planes to reach airports in Rijeka or Zadar from there you can use regular bus lines.
Town is just 55 km away from Rijeka and 160km from Zadar.