Tucepi, Croatia – Gem of Makarska Riviera
Published: September 2nd, 2015
Tucepi means "a village by the water spring" and is a small town located less than 5 km (3 miles) from Makarska with a population of about 2000 people.
Thanks to its beautiful riviera and charming feeling of a small and old settlement, it has become one of the popular spots for quiet and relaxing holiday in Croatia.
It is also known as a great destination for rock climbers and hikers who have the opportunity to visit third highest point in Croatia, St. George point, which is located in a park of nature Biokovo.
Scenic sea shore will also leave you breathless with beautiful, sparkling and crystal clear sea if you decide to take a walk on it during the morning or evening hours.
As with most small Croatian settlements on the sea coast, Tucepi was originally founded as a small fishing settlement in 10th century.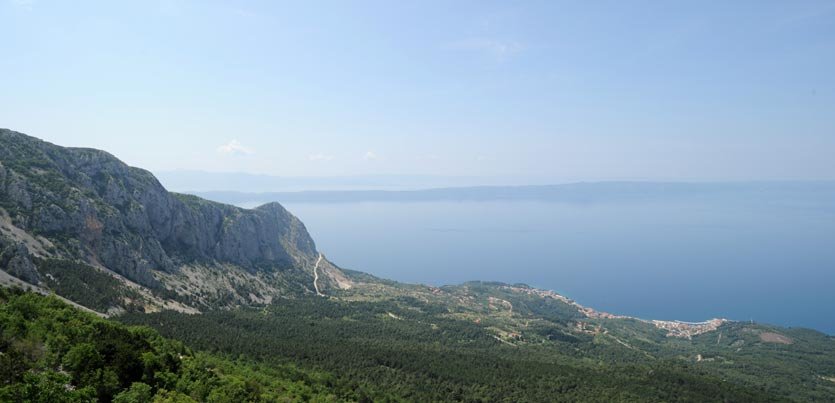 After the earthquake in second half of 20th century neighboring fishing hamlets decided to resettle down from nearby mountain Biokovo since no threats were present on the shore from the sea invaders. Tucepi now covers 4 km (2.5 miles) of sea coast, most of it being dreamy pebble beaches with a lot of shade.
Activities & things to do in Tucepi, Croatia
Gradina Hillfort – located on the slopes of Sutvid hill, you will find the remains of the old hill-fort which served as a protection oases for the common folk as well as a home to burial mounds. Below the elevation, there is a very open and imposing view over the whole region coastline.
Churches St. Vitus on the Sutvid hill, St. George on the shore, and St. Martin on the slopes of Biokovo and indicators of communities that once thrived in those small areas a long time ago. They were constructed in the Romanesque period with their characteristic semi-circular arches.
Saric tower – not far from the church of St. Martin, just beneath the cliffs of mount Biokovo you can find an old tower that was used as a protection against the invaders from sea. It was built with massive stone blocks with hearths and small openings for firing the gun.
Turkish Caves – natural formations in the steep cliffs where people, along with their stock could find shelter during the war times and emergencies.
Tucepi can be very active vacation spot with all the bike trails, hiking spots, tennis field, organized sea excursions, trips to nearby national parks and many other choices. During your stay in Tucepi, you will have many choices between passive and active vacation options and here are some of them:
Trip to peak of St. George – only 1 hour of drive from Tucepi will get you to the 3rd highest peak in Croatia located in the park of nature Biokovo. You will be able to see the whole Dalmatia region and even Italy coast when the weather is good.
Tucepi hiking – there are countless paths for you to explore around Tucepi and many of them lead to the old, deserted settlements that are not even on the map. It's a paradise for explorers who are eager to see how people lived in the past. You can also just stroll on the beautifully modernized riviera if you don't prefer the wilderness.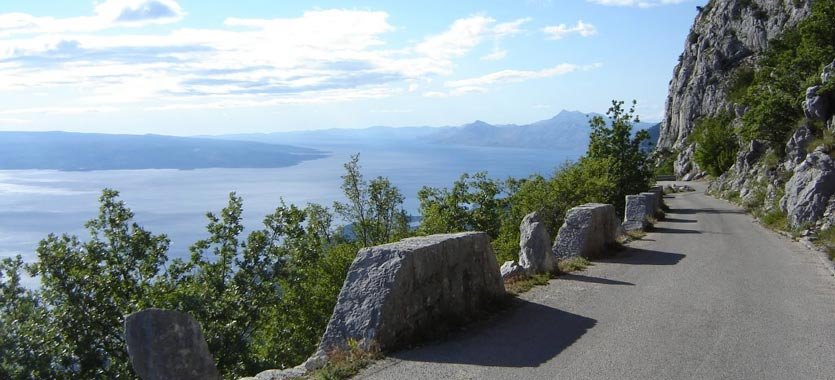 Tucepi biking – with the recent increase in visitors who come to Croatia on bikes, local people modified a lot of paths to be bike friendly for both casual and extreme people.
Tucepi excursions – local agencies organize trips to nearby islands like Brac and Hvar then larger cities like Split, Trogir, Dubrovnik and others.
Events in Tucepi
This small town on Dalmatian coast is most active during the summer months, when numerous concerts are organized on the town promenade where plenty of local A capella bands make your evenings fly by while you are sipping on the fine Croatian wine and eating local, Mediterranean food.
You can also attend so called "fishing evenings" where the best Tucepi fishermen and chefs prepare a feast in the Tucepi harbor for everyone and introduce you with their old customs. Sampling a little bit of everything is the most recommended option!
Drama performances are held in the old villages just above Tucepi in the tranquil gardens of an small old church surrounded by the ancient houses where the whole setting takes you back to the old ages.
How to get to Tucepi
Tucepi is easily accessible by car, bus and boat because town has modern roads and marinas, but the nearest train station and airport are in Split, which are about 60 km (35 miles) away from Tucepi. Since town is only about 5 km (3 miles) from Makarska, you can easily arrange transportation from this city to your final destination.